England, UK: A missing piece of Stonehenge was returned on May, 2018, however, English Heritage revealed the news recently to be sure about it's significance.
A metre-long core from inside the prehistoric stone was removed during archaeological excavations in 1958.
No-one had a clue about the core until Robert Phillips, 89, who was involved in the excavations, decided to return a part of it on his 90th birthday.
English Heritage, which looks after Stonehenge, hopes the sample might now help establish where the stones originally came from.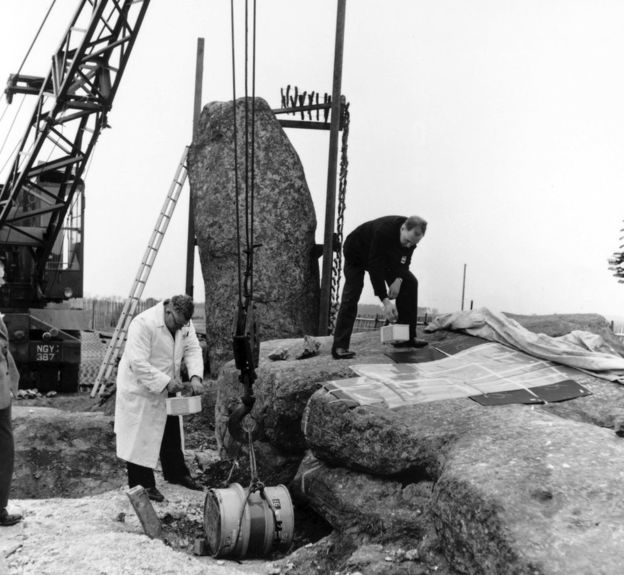 Archaeologists still don't know where the ancient Sarsen stone has come from. After having found the 'missing' piece, they hope to analyse the composition of the core to pinpoint ultimately leading to its origin.
Robert Phillips now lives in Aventura, to the north of Miami, Florida, reported BBC.
For 60 years Mr Phillips, an Englishman who now lives in retirement in Florida, kept his piece of Stonehenge – first in a plastic tube at his office in Basingstoke and later on the wall at home in the US.
Archaeologists hope to analyse the chemical composition of the core and understand origin of the Sarsen stones.
The sample was handed back last May, English Heritage said it had not announced the find until now as it had to first understand its significance.
The whereabouts of the other two Stonehenge cores remains a mystery and English Heritage is appealing for anyone with any information to contact them.
Heather Sebire from English Heritage said "the last thing we expected was to get a call from someone in America saying they had part of Stonehenge".
"Studying the Stonehenge core's DNA could help tell us more about where those enormous Sarsen stones originated," she added.
Prof David Nash from Brighton University, which is leading the study into the stonecore, said it was possible the Sarsen stones came from multiple locations.
"Conventional wisdom suggests they they all came from the relatively nearby Marlborough Downs," he said.
"But initial results from our analysis suggest that in fact the Sarsens may come from more than one location."
Stay tuned for more updates!