Bhopal, Madhya Pradesh: Meet Yogita Raghuvanshi, 49, a single mother of two from the city of lakes – Bhopal, who drives a truck to provide good education to her children.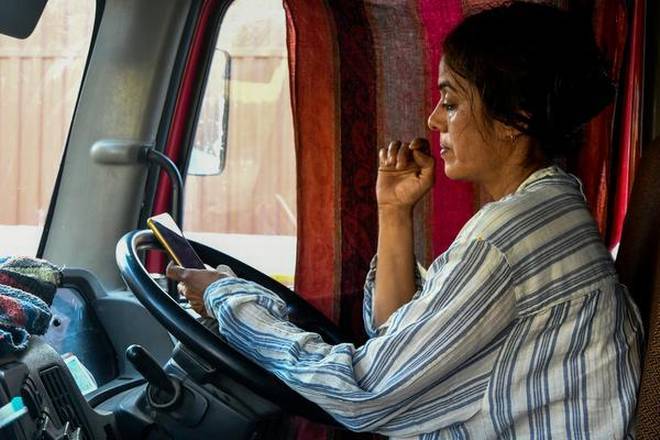 Yogita is Fluent in English, Hindi, Gujarati, Marathi, and Telugu which in return helps her carve out her path in her journeys.
In 2003, Yogita Raghuvanshi's husband, Rajbahadur Raghuvanshi, was killed in a road accident. As if one tragedy wasn't enough, another shocking incident once again turned her life upside down when her brother was, too, killed while he was making his way to attend the funeral of Yogita's wife.
Yogita, a graduate in Commerce also happens to have a Law degree said that these qualifications weren't "sufficient to give her children a good education."
Amusingly, she is also a certified beautification but she chose to be a truck driver, a profession considered to be solely for men which require even the masculine gender to stay "rock-solid."
Raghuvanshi, a trailblazing female truck driver who has chosen the toughest of all occupation for her says otherwise. She says:
"I've never felt frightened or threatened on any of my long hauls."
What is even more interesting is how people have supported her in her 15-year-old journey. She says:
"Other drivers actually encourage me. And dhabas welcome me with warmth."
One of the country's leading truck manufacturers has custom-built the truck she drives with such elan. It's painted a bright red, reported The Hindu.
Stay tuned for more updates!