Ayodhya land dispute was referred to mediation by the Supreme Court (SC) on Friday and the three men tasked to resolving the dispute are – Sri Sri Ravi Shankar, Advocate Sriram Panchu and Justice FM Kalifulla.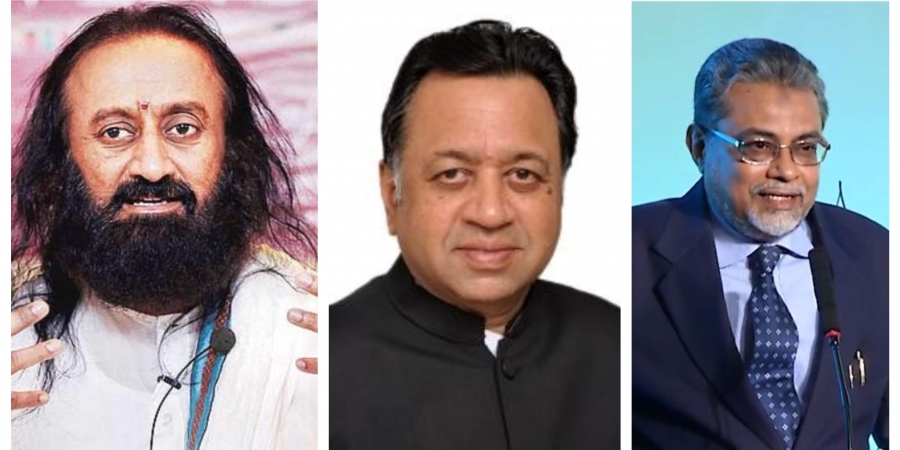 The long standing dispute will be resolved through mediation process led by a three-member panel, the SC ordered on Friday.
Mediation proceedings will be conducted in Faizabad, Uttar Pradesh and the status report of the matter has to be submitted in 4 weeks, while 8 weeks of time has been announced to conclude the talks.
The landmark move in the Ayodhya Ram Mandir-Babri Masjid dispute comes after the five-judge constitution bench consisting of Chief Justice of India- Ranjan Gogoi, Justice SA Bobde, Justice DY Chandrachud, Justice Ashok Bhushan and Justice S Abdul Nazeer, referred the matter to mediation.
The mediation Panel consists of former Justice of the Supreme Court- FMI Kalifull, popular spiritualist Sri Sri Ravi Shankar and Mr. Sriram Panchu, who is a Senior Advocate and one of the foremost mediators in the country.
The bench stated that they do not see any harm in referring the long argued matter to mediation and that the decision was taken after considering the gravity of the conflict.
"We do not find any legal impediment in referring the matter to mediation," said the bench. The bench has also urged the parties to explore mediation as a solution.
While the idea of mediation was acceptable to Islamic Parties of the case, the All India Hindu Sabha submitted that this was not merely a title suit, but also a representative suit, thus binding the public to report of mediation is not an option. However, the court has decided that the option of mediation cannot be ruled out completely without giving it a try.
In furtherance of the same, the bench asked the respective parties to submit the names of their preferred mediators. It also said the panel of mediators may co-opt more members in case of any difficulty.
While Justice Bobde acknowledged the strained history of the dispute, he was still of the opinion that the matter can be solved through mediation.
The mediation proceedings are declared to be confidential by the Supreme Court, and thus barred the media from publishing electronic and print updates on the content of proceedings till a report is made.

Story by: Shretima Shrivastava
(The writer is Legal Correspondent)
Stay tuned for more updates!