Varanasi, Uttar Pradesh: Prime Minister Narendra Modi on Friday defended 2008 Malegaon blast accused Sadhvi Pragya Singh Thakur's candidature in the 2019 Lok Sabha election, saying he too was accused of "many things" when he was the Gujarat chief minister.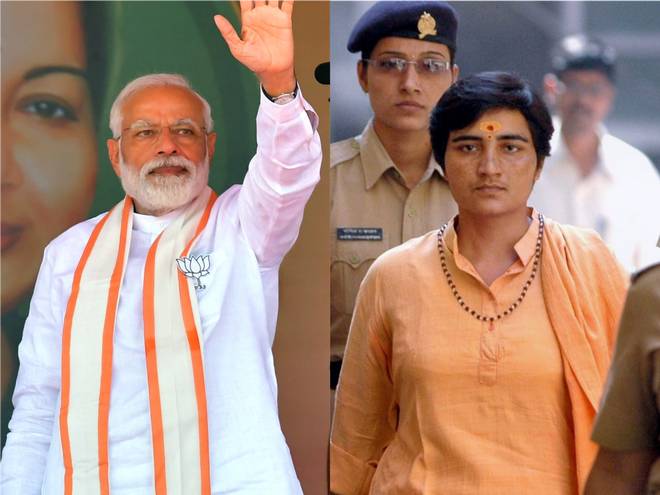 In an interview with Aaj Tak, Prime Minister Narendra Modi when asked about how Bhopal candidate Pragya Singh Thakur got the BJP ticket despite being accused of 2008 Malegaon blasts said: "The Congress' modus operandi is to spread lies about others."
"Congress follows a procedure to spread lies and accuses others without any proofs and substance in their accusations," he added.
He said, "I have been accused of many things. If you search social media, you would find lakhs of pages against me. As an effect, even the United States of America denied me a Visa. When the truth was revealed, the US itself sent me an invitation."
"So, Congress has been running a modus operandi to spread lies and the habit does not go."
PM Modi said that he too "suffered a lot" in Gujarat when he was the state's chief minister. "They approached the court against Sadhvi Pragya and the court said that she can contest the Lok Sabha election."
"Congress maligned the country's image by coining the term Hindu terrorism. Congress should challenge from the front. They called me a chowkidar and I took the challenge to shut them up," the Prime Minister said.
Stay tuned for more updates!