Hockey is a national game of India however played all over the country. It is a fast game played between two teams against each other. Each team has 11 players. All the players aim to hit the ball in other team net in order to get more score. Our country has been the world champion of hockey in 1928 and had won 6 gold medals in the Olympics games.
The period between 1928 to 1956 is known as the golden era of Indian hockey. The brilliant Indian hockey players has made the country so proud of them as they have won Olympics games for hockey many times for India. They knew well the magic of playing hockey and won the heart of everyone.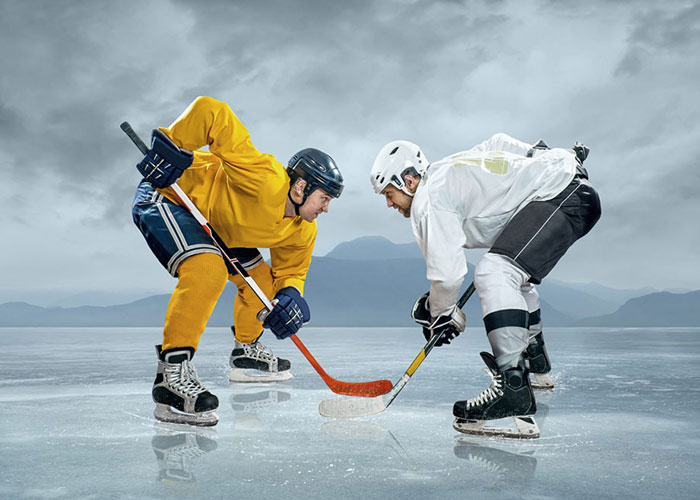 Hockey is a most popular game and known as the national game of India. Playing it regularly benefits us in many ways. It helps in improving the body stamina by offering good health. The person playing and practicing it, needs more effort and dedication to continue. It is an outdoor game generally liked by Indian youths. It is not so easy however regular practice of this game may help a lot to be the champion.
There are 11 players in each team (divided as five forwards, two full backs, three half backs, and a goal-keeper). It is played in two halves of 35 minutes with an interval of 5 to 10 minutes. It is a game of much interest and enjoyment easily motivates watchers to see the hockey match. It provides various health and financial benefits to the player. A person interested in this game can easily make his/her nice career.
Why Hockey is National Game of India
Hockey has been chosen as the National Game because of the golden period of hockey in India (from 1928 to 1956). At that time, the Indian hockey players were doing really excellent job of them, so their regular win and outstanding talent was the reason to choose this game as a national game of the country. During that golden time, India had actively participated and played 24 Olympic matches. And the most surprising thing was that it had won all the matches scoring 178 goals and conceding only 7 goals. It had won gold medals in Tokyo Olympics (1964) and Moscow Olympics (1980).
Conclusion
Hockey is a nice game and mostly liked by the students. In order to bring another golden period for the hockey, it should be promoted in the schools and colleges among students to actively participate. Talented children should be properly trained to play hockey right from the school level. There should be the arrangement of necessary funds and other facilities for students by the government in order to preserve the Indian glory.
Importance of Hockey in India
Hockey is a game of much importance in India as it is chosen as the national game because it had made India a world champion in hockey many times. This game has a big and bright history as it was deep rooted in India by the brilliant hockey players. It is one of the oldest known sports of India however the root has been weak now because of the lack of talented hockey players and required facilities. This game is considered to be in existence for around 1200 years old before the Ancient Games of Olympia.
Earlier it was played in different variations, however currently it is played as field hockey which was developed in British Isles in 19th century. It was an English school game however brought to India by British Army regiments. Later, it was spread internationally and got worldwide popularity. In order to govern this game and standardize its rules, London Hockey Association was formed. Later, the International Hockey Federation (in 1924) and International Federation of Women's Hockey were formed.
First hockey club in India was formed in Calcutta (1885-86). Indian hockey players made their successful Olympic debut in 1928 Amsterdam Games where they won the Olympic gold medal. It happened because of a brilliant Indian hockey legend named Dhyan Chand. He really mesmerized all the Indians in front of the Amsterdam crowd. India continuously won six Olympic gold medals and 24 consecutive hockey matches during its golden era of hockey. Some of the outstanding players of golden era of hockey were Dhyan Chand, Balbir Singh Sr., Ajit Pal Singh, Ashok Kumar, Udham Singh, Dhanraj Pillay, Baboo Nimal, Mohammed Shahid, Gagan Ajit Singh, Leslie Claudius, etc.