Many of you may know Virat Kohli and Richa Chadda as the only vegans in Bollywood. Behold, Uday Chopra went vegan three months ago and swears on "staying that way".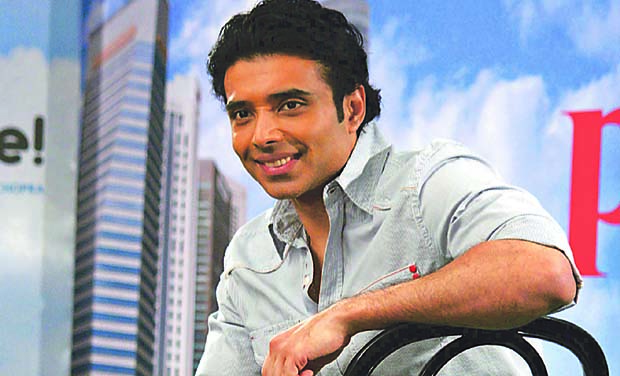 Uday Chopra, who has been consuming a plant-based diet for last three months asked the America based vegan giant company its launch date in India on Sunday.
The company is a Los Angeles-based producer of plant-based meat substitutes founded in 2009 by Ethan Brown.
But why does Uday want the plant-based giant in India?
It's because a vegan lifestyle is devoid of any animal derived product and lately, Anushka Sharma along with Virat Kohli have been in news for eating a compassionate and healthy plant-based diet. Virat Kohli's 'Nueva' restaurant too serves vegan food, yay!
Uday Chopra, 46, has been off-touch with any limelight or projects gathering mass public attraction. However, veganism, a covenant with the self that follows a strict conduct of living a satvik lifestyle has gathered Uday uncalled attention of Indian vegans.
That means no butter, ghee, meat, sea-food or milk. Although, that doesn't mean there aren't substitutes for the same.
And while there are substitutes for milk, butter and other concoctions, India still lags behind in the produce of mock meats.
Earlier this month, Uday wrote, "I've turned to a plant based diet for the last 3 months and I'm planning on staying that way. Happy to know that Chennai is in the top 9 Vegan friendly cities. #GoPlantBased @OMD4thePlanet #DoItForHealth #DoItForTheAnimals or #DoItForThePlanet," as he shared a video.
The Dhoom actor is giving time to regain his health and fitness.
"A grain that is gaining popularity and is great for you is buckwheat. It's gluten free, high in fiber, high in protein, high source of amino acids and antioxidants. It's a good addition to the vegan diet. Here's buckwheat khichdi," tweeted Uday.
The recipe is such a bomb, that it was shared by compassionate media giant Live Kindly.
After making his debut in Shah Rukh Khan starrer "Mohabbatein," he was later seen in films like "Mere Yaar Ki Shaadi Hai", "Mujhse Dosti Karoge!", "Dhoom", "Neal 'n' Nikki" and "Pyaar Impossible".
Uday Chopra was last seen on the silver screen in 2013 as Ali in the third installment of the "Dhoom," a blockbuster hit film-series also featuring Abhishek Bachchan, Katrina Kaif and Aamir Khan in lead roles.
Story by Hemali Khanna
Stay tuned for more updates!