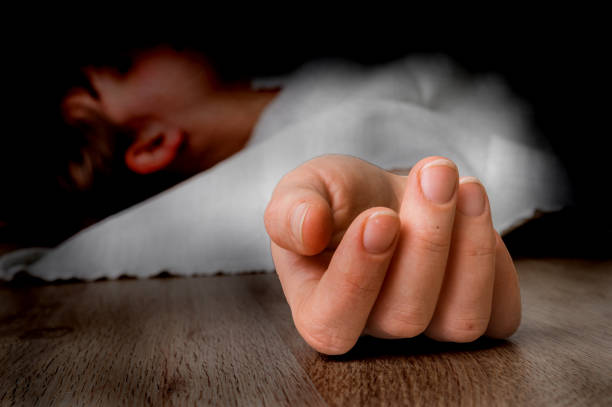 Seven days before her wedding, a schoolteacher from Uttar Pradesh's Jaunpur district died of Covid-19. Swati Gupta, the deceased teacher, is said to have contracted the disease while on election duty for the panchayat elections.
Swati Gupta, a native of Mungra Badshahpur in the Jaunpur district, was assigned to Bulandshahr. Her wedding date was set for April 30th.
She contracted the infection while attending preparation for the panchayat polls in Bulandshahr, according to reports. Swati Gupta is said to have sent an application to the district election officer seeking an exemption from election duties.
Her health worsened the day before the April 15 elections, and she was rushed to a Meerut hospital for treatment.
Her mother and brother had also traveled to Meerut to assist her. Her condition, however, deteriorated, and she died on April 23.
Teachers' unions in Uttar Pradesh submitted a list of 577 teachers and support workers to the State Election Commission earlier this week, alleging that they died while on panchayat election duty (SEC).
According to Dinesh Chandra Sharma, president of the UP Shikshak Mahasangh (UPSM), 577 basic education teachers from 71 districts died as a result of the raging Covid-19 pandemic.
Meanwhile, RP Mishra, a spokesperson for the UPMSS (Uttar Pradesh Madhyamik Shikshak Sangh), said election officials have been told that the conditions under which the polling was conducted, as well as non-compliance with Covid norms, resulted in the infection spreading to many poll workers and deaths.
It is not necessary to proceed with the vote-counting in this horrible scenario.
It also stated that the families of teachers who died from Covid-19 while on poll duty would be compensated with Rs 50 lakh each.
Virendra Mishra, a spokesperson for the Rashtriya Shaikshik Mahasangh, told PTI that the organization has called for a boycott of the vote counting. When told that the Supreme Court would not issue a stay on the May 2 vote counting, he said that the court was doing its job, but that "we have to defend our own lives."
"We are not commenting on the court," he added, "but given the government's strict stance, the teachers would not participate in the vote-counting."