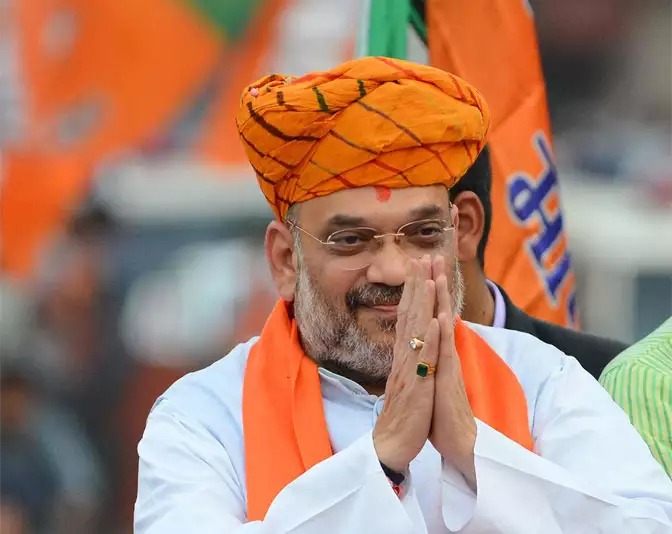 Home Minister inaugurated the 56th DGP conference on Friday hosted by the Intelligence Bureau. The General Directorates of all federal states and the General Directorate of the Central Armed Forces are represented by Lucknow Police Headquarters. In addition, around 350 employees visit the same place via virtual platforms from IB offices in different countries. Prime Minister Narendra Modi will chair the next meeting on Saturday and Sunday.
Union Home Minister Amit Shah discussed on the opening day of annual Director General of Police (DGP) conference in Lucknow with top police officers on the challenge of radicalization, among the issues of the Ministry of Homeland Security.
The minister praised the intelligence and police office of J&K for making changes in the newly created union territory of Jammu and Kashmir after August 2019. The union withdrew an investment of Rs 13,000 crore.
Shah praised the role of security forces during the COVID pandemic.
"The Home Minister stressed for better coordination between the State Police and other Central agencies and urged the delegates for timely implementation of suggestions discussed during the conference",the statement said. The minister also stressed the need to focus on security issues, including coastal security, left-wing extremism, drug trafficking, cyber crime, border zone management, and police reform.
"Discussions took place on various domestic security issues, including prison reform, challenges of radicalization and police training. NATGRID was presented during the conference. The focus of the presentation was to highlight the challenges and offer a roadmap for overcoming them," the statement said.
Conference formats have changed significantly over the years, both in terms of duration and the manner in which they are conducted. In the run-up to the conference, large groups of state police chiefs were formed to discuss key aspects of homeland security. This year, for the first time, more than 200 different senior officials from different states/UTs were asked to submit documents on current security issues to be discussed at the conference, the ministry said.