BY- Sarvpriya Awasthi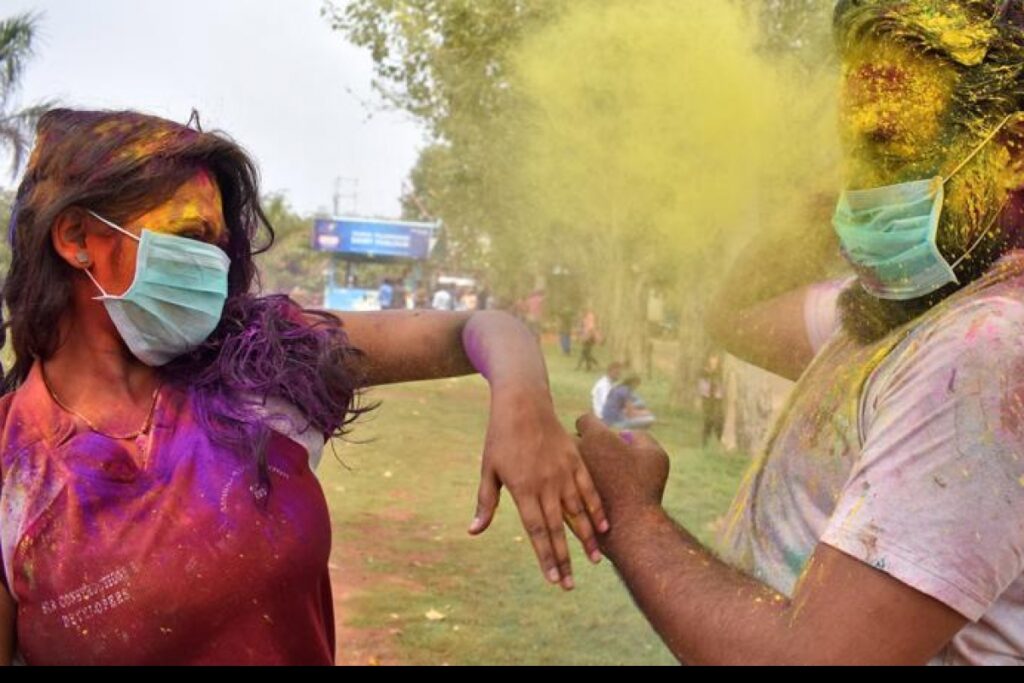 covid-19 has affected everyone, this virus came to its full fleetness at the same time last year, when the country was in the mood of celebration but then the lockdown came into the order and the colorful festival lost all its vibrancies. Today when the Holi 2021 is around the corner the covid is again on the surge, afresh the second wave snatched the happiness of kids, adults, and everyone.
Holi the festival of color which brings happiness to the faces of people, the joy of playing with colors and later eating delicious delicacies at friends and families house. This year's holiday will be different with lockdown and curfew in some places. Government in many states have circulated that there will be no public gathering during Holika Dahan as well the next day.
How covid will hamper your Holi
If you are someone who is living in Maharashtra then you are most likely to sit in your house and watch movies because the civic authorities have banned public and private celebrations of Holi and Rangapanchami.
Delhiites are also suffering from the rise in covid19 so keeping that in mind the state government has suspended all the public events of Holi in parks, markets as well religious places. The surveillance in metro and malls has been increased to keep an eye on the situation.
a similar situation can be seen in the states like Haryana, Odisha, Gujarat, and Punjab, where the state government has asked people to remain inside their homes and avoid any kind of public gatherings. Punjab has the second-highest covid cases in the nation after Maharashtra.
Uttar Pradesh on the other hand ordered testing of people at airports, Railway stations, and bus stations in order to avoid the surge in the covid cases.
How you can make this Holi playful
Holi inside the house may sound like an absurd idea but this is what the current situation demands, However, every problem comes with a possible solution.
This Holi you can still have fun, every year it was a time when all of us gets busy with the decorations and food nonetheless this year has gifted the time for you and your family. Even if you will be sitting idle at home that moment will be worth everything.
OTT platforms are also here to save your day. during the festive season, many major OTT platforms are releasing their movie and series which will help you to knock off the boredom. Your favorite movie accompanied by your best-loved snack will make your Holi feel like one.
Holi is said to be a festival of triumph of good over evil in the honor of Hindu god Vishnu and his devotee Prahlada, and this year we wish the same that the evil corona may end soon and humanity rise again.